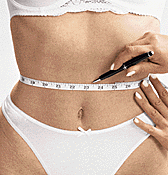 Body Treatments at the Mayflower Health and Beauty Clinic in Beaconsfield
Universal Contour Wrap
A sophisticated wrapping technique designed to lift and shape the body with a guarantee of a minimum 6 inches lost after the first wrap or the treatment is free!
Using bandages soaked in sea clay this treatment also cleanses the body of toxins and impurities and makes the skin feel silky smooth.
For best results possible a course of 3 is recommended. Please note, full payment is required at time of booking.
| | | |
| --- | --- | --- |
| Single Wrap | 150min | £65.00 |
| Course of 3 | | £185.00 |
| Half Wrap | 120mins | 60.00 |
| Course of 3 | | £170.00 |
Aromatherapy Associates
Body Scrub and Wrap Treatments
An all over body exfoliation followed by an application of gels, creams and oils to moisturise, nourish and hydrate your skin. Once the body is gently enveloped, lie back in luxury and enjoy a scalp or foot massage. Aromatic oils relax or focus, restoring harmony to body and spirit within the hour.
De-Stressing Soother - 60mins | £50.00
Enter the total chill out zone...where you feel a thousand miles away from the pressure and confusion of everyday life as mind and body indulge in the benefits of deep, meditative relaxation. Give yourself a moments peace.
Citrus Detox Reviver - 60mins | £50.00
Feel cleansed inside and out with this powerful treatment. After exfoliation to smooth and refine the skin, stimulating massage and foot reflex points encourage the release and elimination of unwanted toxins.
Lavender & Peppermint Cooler - 60mins | £50.00
Rescue your skin after overloading it in the sun with a cooling and soothing body wrap. The legendary healing powers of lavender cool your overheated skin while peppermint and rose comfort and soothe your body.
Rose Hydrating Cocoon - 60mins | £60.00
Lie in a bed of roses and indulge in this nourishing and thoroughly moisturising treatment. Rich oils and creams with Damask Rose are smoothed into freshly exfoliated skin leaving it glowing, silky soft and revitalised.
Rose Hydrating Cocoon for Mothers-to-be - 60mins | £60.00
After gentle exfoliation, the skin is smoothed over with rich, moisturising creams and then wrapped up in a comfortable, fragrant cocoon. A relaxing scalp massage completes this blissful experience.
Rose Hydrating Cocoon for New Mothers - 60mins | £60.00
Help your body back into shape with specially chosen oils to restore your skins condition and refine stretch marks. An Ayurvedic scalp massage supports circulation and promotes healthy hair growth.
Specialised Body Treatments
Revive Cellulite Treatment - 60mins | £50.00
A wake-up call to legs, bums and tums! Detox, eliminate and tone with this invigorating and effective body treatment specifically designed to target areas of cellulite. A citrus burst of gel, oil and mud is applied containing purifying pink grapefruit, sweet orange and mandarin with juniper berry and rosemary to add zest and positive energy to your life.
De-stress Muscle Release - 60mins | £50.00
A deep and meaningful all over body massage treatment designed to work on stiff, tight and fatigued muscles and joints after sports or a day of physical stress and strain. Involves intense deep tissue techniques to warm, manipulate and ease the body with stretching and drainage to release and disperse toxins.
Re–balancing Deep Cleanse Back Treatment - 30mins | £30.00
A thoroughly cleansing back treatment that refines the skin deep down and works to balance out it's natural oils. A combination of orange flower, lavender, teatree and active natural extracts gives your back a polished, non-oily appearance and lasting antibacterial protection. Uses a back-smoothing corn cob and jojoba scrub with a fresh water mud back mask that helps to draw out impurities and maintain a soft skin texture.
CACI Quantum Body Treatment
| | | |
| --- | --- | --- |
| Toning or Cellulite Treatments | 30mns | £25.00 |
| Course of 10 | | £210.00 |
| Toning or Cellulite Treatments | 45mins | £30.00 |
| Course of 10 | | £250.00 |
For more information contact us at
info@mayflowerbeautyclinic.com