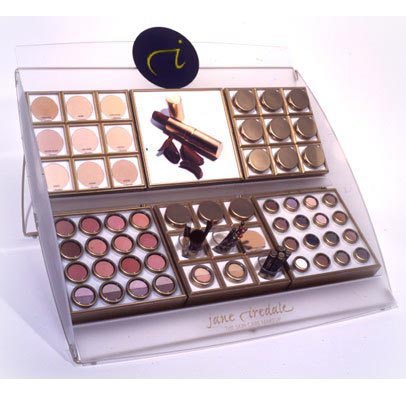 "The most beautiful cosmetic you can wear
is a healthy skin"
Jane Iredale
Known as The Skin Care Makeup, the jane iredale line is so safe and beneficial to use that it is recommended by Plastic Surgeons and Dermatologists throughout the world.
Jane Iredale's cosmetic line is a highly-sophisticated blend of minerals and pigments which are micro-pulverized, using proprietary technology and processes to form microscopic flat crystals. These crystals overlap each other on the skin to form a filter that allows the skin to breathe and function normally while still protecting it from air-borne pollutants.
Jane Iredale's mineral makeup is the makeup for the new millennium. Formulated from pure micronized minerals and pigments, these all-natural cosmetics have the ability to cover almost any skin problem. Unlike so many makeup collections, the Jane Iredale line contains no oil to clog or enlarge pores and no talc, which can dry the skin. There is no perfume, alcohol, chemical additives or artificial dyes, yet it gives coverage that traditional makeup can only envy. Jane Iredale...as nature intended.
We are open Monday and Friday 9am to 5:30pm, Tuesday to Thursday 9am to 8pm and Saturday 9am to 5pm.
If you have any questions or comments please do not hesitate to contact us by either e-mail or phone. Please help us by mentioning that you found us via our website and then you can request a 10% discount off your first treatment.
For more information contact us at
info@mayflowerbeautyclinic.com